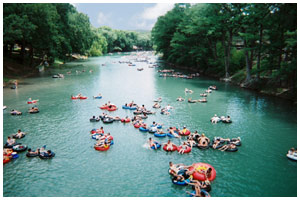 Tubing and Rafting on the Guadalupe River
The Guadalupe River is one of the most visited rivers in Texas. River tubing is the most popular activities you will find at the Guadalupe River. The Guadalupe River is also a magnificent place for kayaking, canoeing, and rafting. Open containers are allowed on this part of the river outside the city limits of New Braunfels.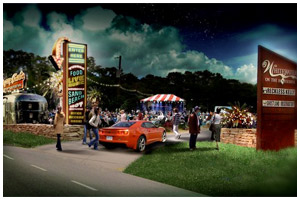 Whitewater Amphitheater
Whitewater Amphitheater is Texas' premiere music venue. The main Whitewater Stage features a roomy "landing zone" right in front of the stage, which benefits from a gentle gradual slope and fan-shaped seating area, assuring good views and acoustics from any spot. At dusk, the venue's Creekside Stage and Biergarten lights up with subtle spot and torch lighting for a perfect evening ambience.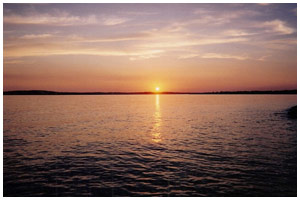 Canyon Lake
Canyon Lake Texas is a true hidden treasure of Central Texas. White tailed deer, foxes, roadrunners, and other wildlife are in abundance. The Texas Hill Country is famous for its hilly terrain, live oak trees, limestone rocks, native animals, and clean fresh air. Canyon Lake has so much to offer: Boating/Sailing, Water Skiing, Kayaking, Fishing, Scuba Diving, Parasailing, Hiking, Dining, Shopping, and more.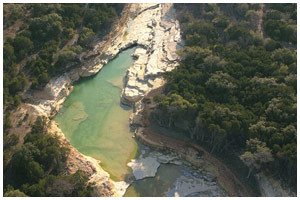 Canyon Lake Gorge
The flood of 2002 carved a gorge into the landscape below the Canyon Lake Spillway. A true treasure was "unearthed": Dramatic Vistas, Hidden Valley Fault (within the Balcones Fault Zone), Geologic Formations, Beautiful Lagoons and Waterfalls, Trinity Aquifer in Action, Biologic Succession, Numerous Seeps and Springs, 110 million year old Dinosaur Tracks, Extensive Marine Fossil Diversity and Hydraulic Dynamics of Glen Rose Limestone.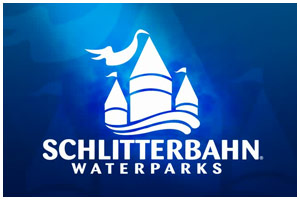 Schlitterbahn
Schlitterbahn is a water amusement park resort in New Braunfels, Texas. Summer fun doesn't get any bigger or better than Schlitterbahn! Whether you're looking for tubing, swimming, waterpark fun, amusement parks, boogie boarding, or the world famous Master Blaster uphill water coaster, Schlitterbahn is the place for you this year.
Landa Park
Exceptionally scenic city park around crystal springs heading the Comal River. Towering trees, spring fed swimming pools, tubing, picnicking, boating, bicycling, hiking, and golf. The largest springs in the state (more than 8 million gallons an hour) from the state's shortest river - 2.5 miles. Miniature train ride winds through the park. (Distance: 18 Miles)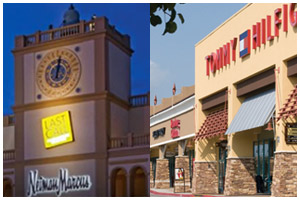 Outlet Mall Shopping
It's a thirty-five minute trip to San Marcos, where you can enjoy the San Marcos Premium Outlet and Tanger Outlet, featuring shopping in world renowned stores at a discount!
(Distance: 20 Miles)
Enjoy experiencing Gruene's colorful history and culture. Visit the popular Gruene Hall dance pavilion; the music pours from the open-sided, wooden hall and fill the streets with a festive ambiance. Gruene offers the famous Gristmill Restaurant, Antique stores, clothiers, craft shops, the old mercantile store and other unusual shops provide a setting where people can relax and enjoy a unique blend of history and culture. (Distance: 15 Miles)